Forget Occlusion Confusion DVD Series
If you want to take one course that will teach you the essentials of what you need to know about recognizing, presenting and treating occlusal disease – this is IT!
"Thank you so much for the invitation to attend this webinar. I haven't had this much truly useful information regarding occlusal correction techniques since I attended Georgetown Univ. Dental School in 1979 and studied under Peter Neff."
Dr. Bill Stringham Vienna, VA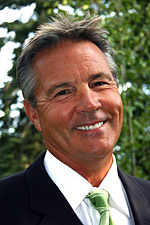 The Forget Occlusion Confusion DVD Series provides you with the recordings of four webinars presented by Dr. Don Reid (co-creator of BiteFX) in June 2009, designed to help you grasp the important concepts for recognizing and treating occlusal disease (one of the most mis-diagnosed conditions encountered by dentists). The series was produced by our partner Smile-Vision.
The DVDs cover:
An Overview of Dental Occlusion
Recognizing Occlusal Disease
Presenting Occlusal Disease so Patients Will Accept Treatment
Treating Occusal Disease in a Comprehensive Manner
Reasons you want to watch the Forget Occlusion Confusion series:
Understand why occlusal stability is critical for your long term success
Take in the scientific and clinical information you need to know to reduce periodontal degeneration, occlusal wear and restoration failures
See the destructive and stabilizing effects each part of the masticatory system plays
Experience removal of the veil of "Occlusion Confusion"!
Learn the signs and symptoms of occlusal disease for accurate diagnosis
Dr. Reid's Personal Guarantee to You
If, after viewing my bonus introductory DVD "An Overview of Dental Occlusion", you choose not to view the remaining three DVDs, return them unopened for full credit. Returns will be accepted within 30 days of purchase.
Donald N. Reid DDS

Talk to Dr. Reid about occlusion, your practice or questions on BiteFX
Outside USA::
(+1) 530-582-1189
What people are saying about BiteFX::
Using BiteFX was so easy.

— Mike Viale, DDS
One of the best tutorials I've seen for explaining occlusal disease to patients. The reasons for occlusal therapy are explained with excellent animations and anatomic accuracy.

— Peter Dawson, DDS