Occlusion-Based Dental Case Presentations Aided by BiteFX
Do you ever feel that you've done your best to communicate why your treatment plan has a significant occlusion element only to have your patient give you a blank stare? Somehow they lost you and aren't cluing into your recommendations. If they know you well or have come with a sufficiently strong recommendation, they might accept the dental treatment plan you have just presented but there's a good chance that they're still going to opt for something less than the best: "Can you just fix my broken tooth?"
Hundreds of dentists have found that BiteFX provides them with a quick and easy solution to this problem. Totally unprompted many of these dentists who are using BiteFX say to us, "I no longer receive those blank stares!"
The BiteFX animations allow patients to see the important concepts of occlusion they need to grasp along with the consequences if these concepts are not applied to their dentitions. For example: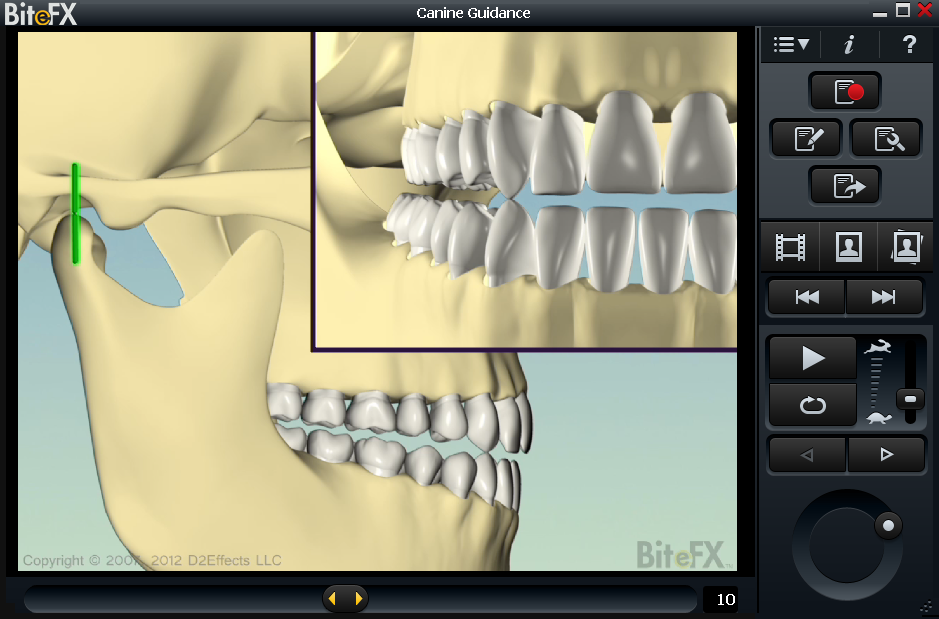 Concept: canine guidance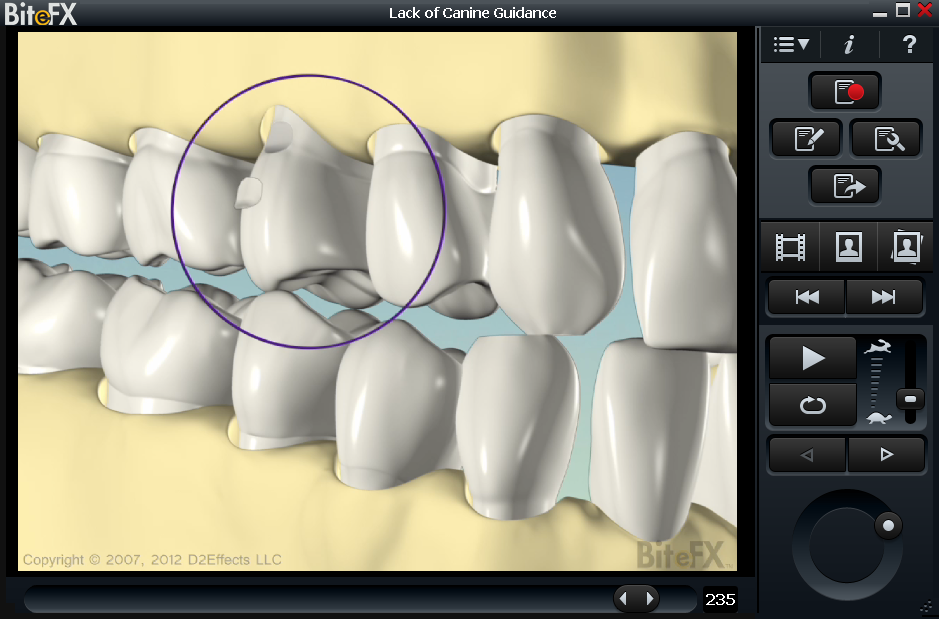 Possible consequences without canine guidance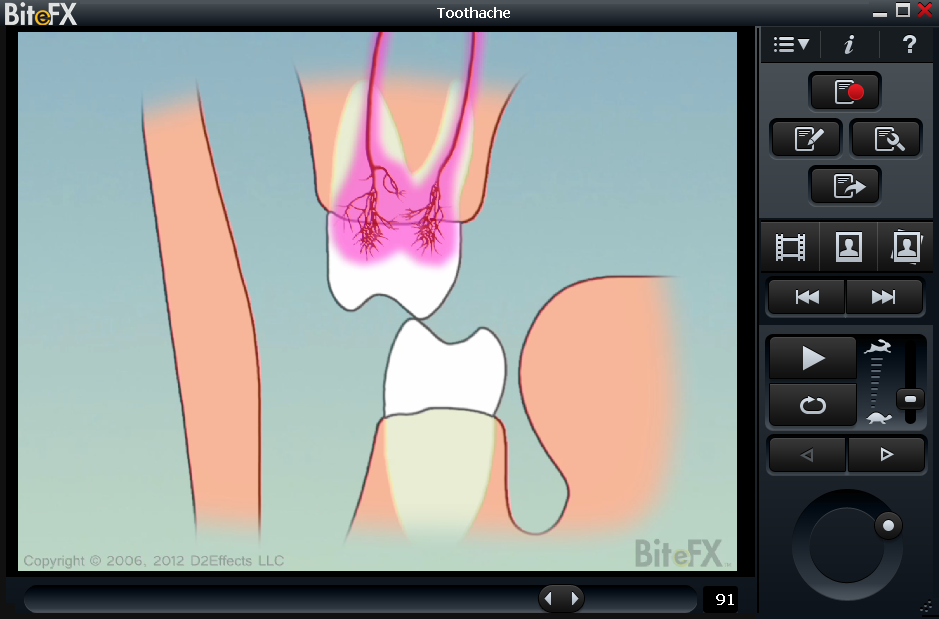 Dental case presentation showing nerve pain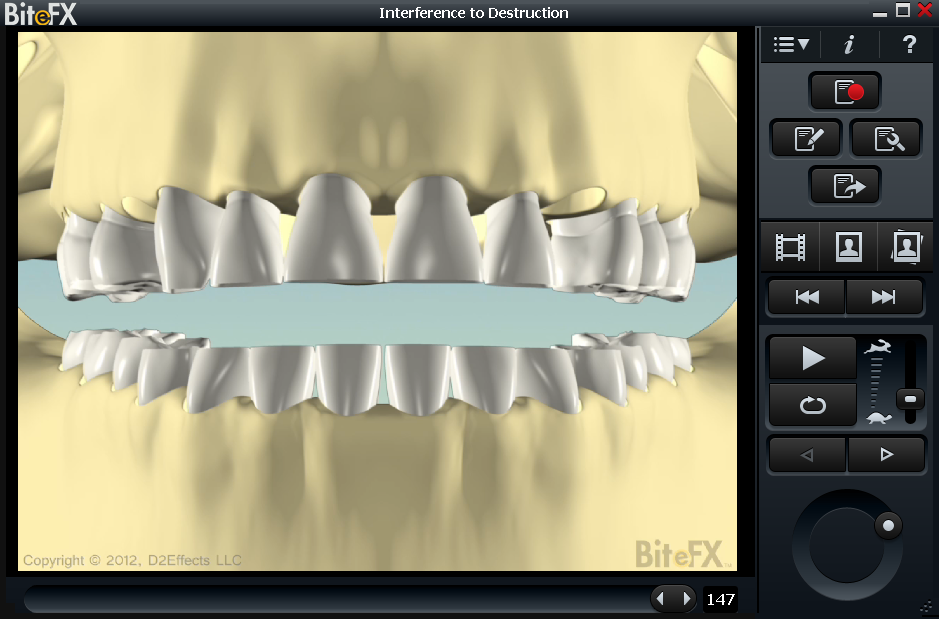 How an untreated dentition can lead to total destruction
These dentists have enhanced their case presentations in one of the following ways:
If they were previously using sketches or a model skull or the TMJ Tutor board, they simply substitute BiteFX for these other visual aids, possibly extending the number of concepts they communicate or the number of patients offered explanations as they discover the full power of BiteFX.
Adding short occlusion "primers" during initial consultations before any examination is performed so the patients understand why the dentist is checking areas other dentists may not have checked and starting to communicate how the dentist is special.
Adding explanations for occlusion-based treatment plans where previously the patient was expected to believe and accept the dentists' recommendations on their words. As explained in Gaining Dental Acceptance Using BiteFX this simple addition can make a big difference in acceptance rates resulting from dental case presentations.
Using BiteFX to help all the staff in the office understand why it's important to apply occlusal principles when treating patients. Patients pick up when staffs are fully on board with the proposed treatment.
Having trained staff members, such as hygienists, do introductory presentations when possible occlusal problems are identified thus preparing the ground for the dentist's more detailed case presentation.
If you'd like to know more about how BiteFX enhances dental case presentations:
Outside USA::
(+1) 530-582-1189
What people are saying about BiteFX::
One of the best tutorials I've seen for explaining occlusal disease to patients. The reasons for occlusal therapy are explained with excellent animations and anatomic accuracy.

— Peter Dawson, DDS
Love it! Love it! Love it! BiteFX has been a fantastic addition to our treatment process.
— Raj Upadya, DMD