Patients Understand Occlusal Disease
When patients have their bite problems explained to them with the help of BiteFX animations they quickly understand the occlusal disease concepts being communicated. With that understanding they start to take ownership of their problem and want the treatment that will resolve the problem – namely the treatment that is best for them.
Typical comments from patients and dentists:
"Once I saw the animation of BiteFX it explained completely what was going on with my mouth breaking teeth, recession. BiteFX helped me see visually what I knew was going on with my mouth but no one else was explaining to me."
"Using BiteFX my dentist showed me how my lower jaw was designed to be in a different position. I immediately scheduled for a full mouth of much needed cosmetic dentistry."
"When my dentist used the animations to show me the reason all of my back teeth were worn down and loose, I immediately accepted his entire treatment recommendations. I'd never seen such a logical explanation. It made total sense."
"BiteFX made occlusion case presentations so much easier and understandable"
"Patients really respond well to the BiteFX animations."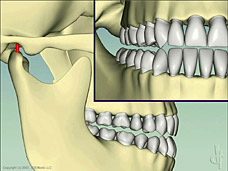 Seeing canine guidance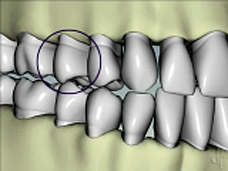 Understanding effects of lack of canine guidance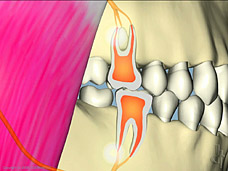 Occlusal disease – interference effects
You can read great examples of how understanding occlusal disease made a difference for specific patients in the case studies by Dr. Fred Peck and Dr. Don Reid; also the blog post Important Dental Treatment Plan Lesson Learned from Pete Dawson.
Outside USA::
(+1) 530-582-1189
What people are saying about BiteFX::
BiteFX is an awesome, revolutionary product.

— Steve Killian, CDT Killian Dental Ceramics
One of the best tutorials I've seen for explaining occlusal disease to patients. The reasons for occlusal therapy are explained with excellent animations and anatomic accuracy.

— Peter Dawson, DDS